Sometimes you might need to reinstall or change the OS of the server. Reinstalling the VPS is fast and easy.
Start by accessing the Cloud Panel https://cloud.northnetworking.com and log in to your account.
Once you have accessed the cloud panel, you will the OS Reinstall button. Click on this button.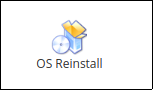 This window will then pop up.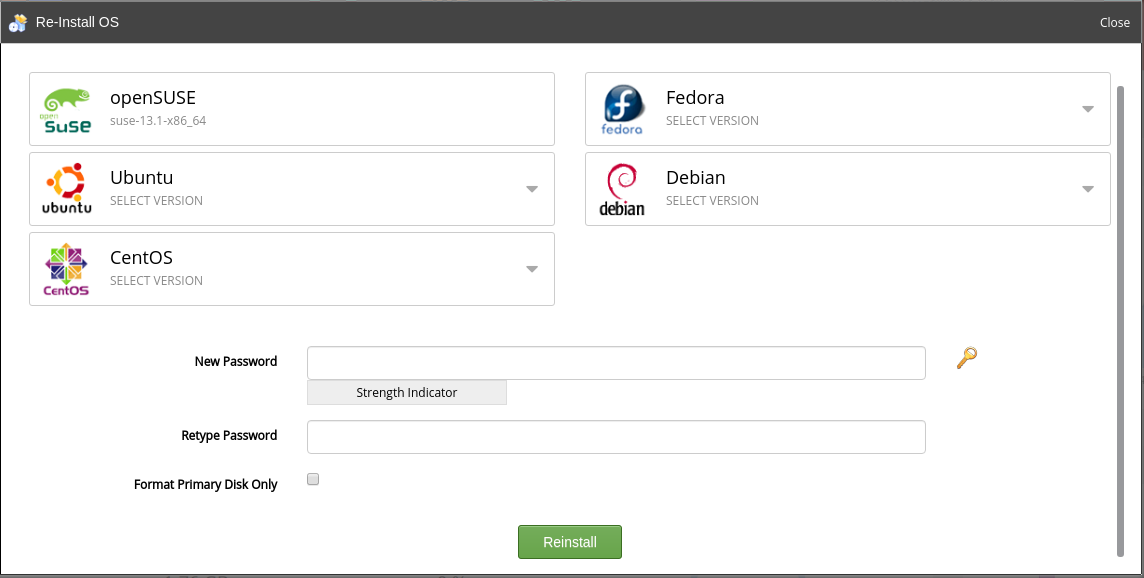 Select the desired OS, and set a strong secure password.
Warning: The "Format Primary Disk Only" only applies to VPS servers with multiple drives attached.
Click on Reinstall.
Our system will now reinstall your VPS with the selected OS. It will only take a few minutes. The VPS control panel will be unavailable during the installation.
When the installation is complete, the panel will be available again.