Using this tool with an existing atavism server is easy and quick to setup!
Start the program, it will tell you to add inn some server info.
Enter the server IP address
Enter the SSH port if its not using the default port 22
Enter the root password
OPTIONAL! If you are running your atavism database on a separate server from the one atavism runs on, tick the checkbox and enter the database IP address in the field below. If the database runs on the same server as the atavism server, the program will automatically use the server IP.
Enter the MySQL atavism user
Enter the MySQL atavism user password
Enter the MySQL port if using another port the the standard 3306.
Click Save and Connect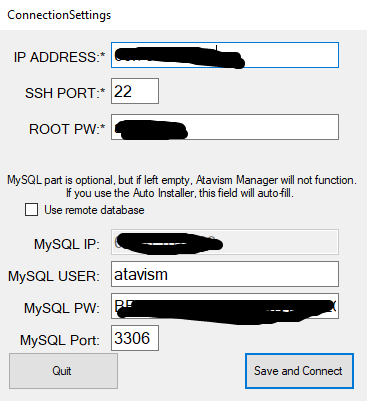 That's all you need to do!